Wow, I haven't played this game in a while. It was interesting to see what the numbers actually looked like:
Kevin Madore currently has 1933 photos in the database. The photos have been viewed a total of 7,213,458 times, for an average of 3,731.74 views per photo.
And the average is: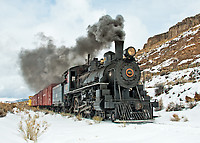 PhotoID: 313573
Photograph © Kevin Madore
Just a simple wedge, but I think that image has been a calendar shot a time or two. I can't believe it's been 10 years since I shot it.