On this photo: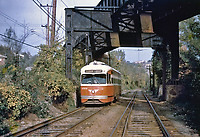 PhotoID: 275617
Photograph © John F Bromley Collection
there can be seen a signal in the distance and there are also some non-continous rails in the track, that switch position somewhere near the signal. It seems to me like automatic block signal with extra rail used to determine track occupancy. Was it really so?
On the other photo: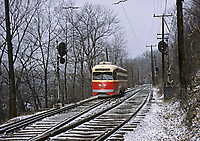 PhotoID: 275508
Photograph © John F Bromley
there is a passing siding with signals for one direction on both ends of siding. The further signal obviously gives permission to go on, but what is the closer signal? Does it show position of the switch?