The Hannibal Sub can be a railfan's best friend and a railfan's worst friend. Sometimes, 25-35 trains per day run on the line, and many meets are lined up on the sidings, making it a great line. On some days however, traffic may dwindle down to 15-20. I would say that traffic has been increasing, and apparently in March the line hosted a record 47 trains!
I suggest heading up Rt. 79 from I-70. From Old Monroe to Hannibal, the tracks are in sight most of the way. Pacing and chasing opportunities are unlimited. Plus, the line can be very scenic, making for great photos.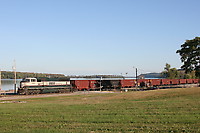 PhotoID: 300097
Photograph © Jake B.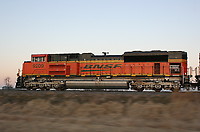 PhotoID: 296889
Photograph © stlgevo51