I can get shots in, but not to my liking, such as this recent one: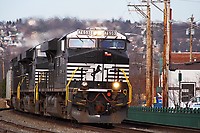 PhotoID: 229555
Photograph © Ben Sutton
my skies are ALWAYS blown out. I have to adjust exposure quite a bit as I tend to underexpose when I take the shot. Any ideas on how to fix the sky next time i process if i underexpose, mainly in PS elements.
Ben