My first few posts were a walk in a totally new area due to never posting on a forum and as such i went with the flow, i Believe in tell it like it is and have recieved a lot of help from members of the forum, for which i am most grateful. As for Joe i think he is a straight shooter and respect him for it. Joe's help got this shot accepted 12 mths ago.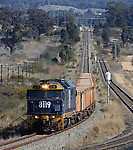 PhotoID: 291667
Photograph © mark woody
This is currently my third most popular shot.