Hey, I shoot at Brunswick sometimes!
There is the rejection reason, and then there are other issues that arise. An important point about RP - the screeners do not have time to give a full assessment of the shot, so they will sometimes reject for one reason, you fix that, and then they reject for something else.
Here, your shot is not sharp. You need to sharpen it in software. Since you are a beginner, you may not know that basically every shot out of a DSLR needs to be sharpened. Not a flaw, but a feature!
But after that, there are rules or at least principles of composition, some general, some that RP cares about more than others may. Here, you have cut off the trailing portion of the train, generally a no no for RP.
RP also doesn't care for shots where the side of the train is in shadow, unless the composition "works." Generally speaking, the simpler the composition, the more likely RP will reject on this basis. Here, you probably were better off going to the other side of the tracks to shoot.
Brunswick is nice, fairly reliable as far as having at least one train sitting in position for a shot. Here are three shots from the other side of the tracks. The last did cut off the trailing train, presumably got on because of other compositional elements, maybe the people. Also, that was from four years ago and standards are different now. Nothing special about these shots, standard wedgies.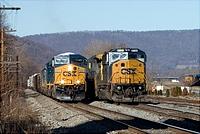 PhotoID: 171846
Photograph © Janusz Mrozek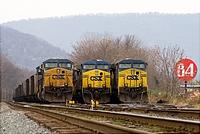 PhotoID: 184210
Photograph © Janusz Mrozek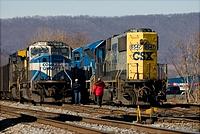 PhotoID: 171153
Photograph © Janusz Mrozek