With windy conditions all over the country this past week, I discovered that three photogs (including myself) made the most of it! In three different states, three different railroads, two different days, we all got shots of the American flag extended in the wind. It's fitting we chose to add the shots on the 120th anniversary of the Statue of Liberty being dedicated by Pres. Grover Cleveland (Oct. 28). Here they are: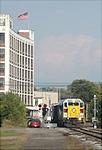 PhotoID: 163266
Photograph © Joel Appleman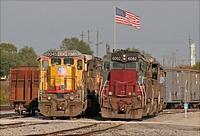 PhotoID: 163267
Photograph © Mike Bates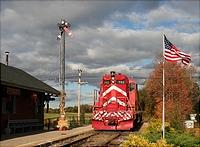 PhotoID: 163293
Photograph © Andrew Blaszczyk (2)
Just found it interesting!